Outstanding Emergency Care Services

Faster and Compassionate Emergency Services in your time of need
The Emergency Department staff at CHA Hollywood Presbyterian Medical Center is dedicated to serving you with faster, compassionate treatment during your times of highest need.
Our innovative ER Express 3-track evaluation system dramatically reduces waiting times, while lowering emergency room stress levels and imparting on patients a sense of being cared for while they recover.
Emergency Services are provided to all patients who seek care regardless of financial status, race, education, nationality, or disability.
Open 24 hours a day, 7 days a week, CHA Hollywood Presbyterian Medical Center is located on the corner of Vermont and Fountain avenues in Los Angeles.
24/7 Emergency Services include
Board Certified Emergency Physicians / Certified Primary Stroke Center / Certified STEMI Receiving Center / Translation services
ER at Hollywood Presbyterian Medical Center
Corner of Fountain and Vermont
CHA Hollywood ER Express
1300 N. Vermont Ave.
Los Angeles, CA 90027
(Corner of Vermont & Fountain)
If you are experiencing a medical emergency, call 911 immediately.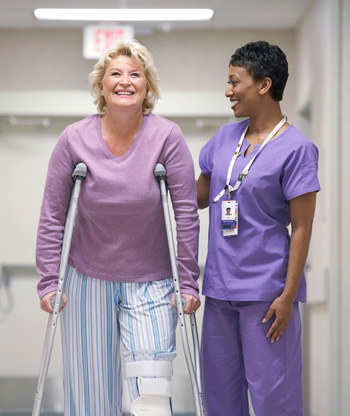 ER Express 3-Track System
Our innovative ER Express system dramatically reduces waiting time, resulting in a less stressful experience as we provide every patient with clear direction for their plan of care.
In our mission to provide you with quality emergency medical care, while reducing wait-times we're improving the ER experience for all involved. This is reflected in the notably positive interactions and favorable outlook of patients and staff alike.
Dedicated Emergency Care Team
Our board-certified physicians, nurses, technicians and staff are specifically trained in emergency medicine.
Additionally, several staff members are multilingual, enabling them to be responsive and sensitive to the diverse cultural needs of our community.
Attention, Doctors:
Connect to Emergency Services with 'One Call' to ER Express.
Your call will go directly to the Emergency Department.
Your call will be transferred to the attending ED physician for a doctor-to-doctor handoff.
Our ER team will take care of everything else to ensure your patient will be taken care of upon arrival.
Primary Stroke Care
CHA Hollywood Presbyterian Medical Center is certified as a Primary Stroke Center, a recognition given to centers following proven best practices for stroke care. In addition, CHA Hollywood has earned recognition from the Get With The Guidelines® – Stroke Gold Plus Quality Achievement Award, while also qualifying for inclusion on the Target: Stroke Elite Plus Honor Roll.
The distinctions recognize our hospital's high standards in stroke care, and give assurance that our stroke patients receive treatment meeting and often exceeding national, evidence-based standards and measures for the diagnosis and treatment of stroke patients.
These quality measures are designed to ensure hospital teams are equipped with the most up-to-date guidelines to speed recovery and reduce death and disability for stroke patients.
Other Services We Provide:
Find a Physician
For a free referral to one of our exceptional physicians, please call Find a Physician at 888.522.3455. You can also search online. Ready to get started?