CHA Global Affiliated Network
Shaping the Future of Healthcare Excellence and Innovation
ABOUT US
A leader in bio-medical research, CHA Bio Group is at the forefront of research on cell, gene, and epigenetic development through resource acquisition for future medical use in treatment of incurable diseases, while fostering the next generation of medical professionals. The group has developed an international reputation for its world-class health treatments and advances in reproductive medicine. What differentiates us as a global leader is our strong ecosystem based on the collaboration of university, research institute, hospital network, and bio companies which enables us to accelerate research and development and successfully realize new business opportunities.
In the US, CHA Bio Group's affiliate Matica Biotechnology specializes in the clinical and commercial production of cell and gene therapies in its state-of-the-art facility in College Station, Texas to advance therapies for viral vector production. Matica Bio has signed a master research agreement with the Center for Innovation in Advanced Development and Manufacturing (CIADM) at Texas A&M University Health Science Center (TAMHSC) to collaborate through research studies and innovate manufacturing solutions to bring potentially lifesaving medicines to patients.
CHA Global Affiliated Network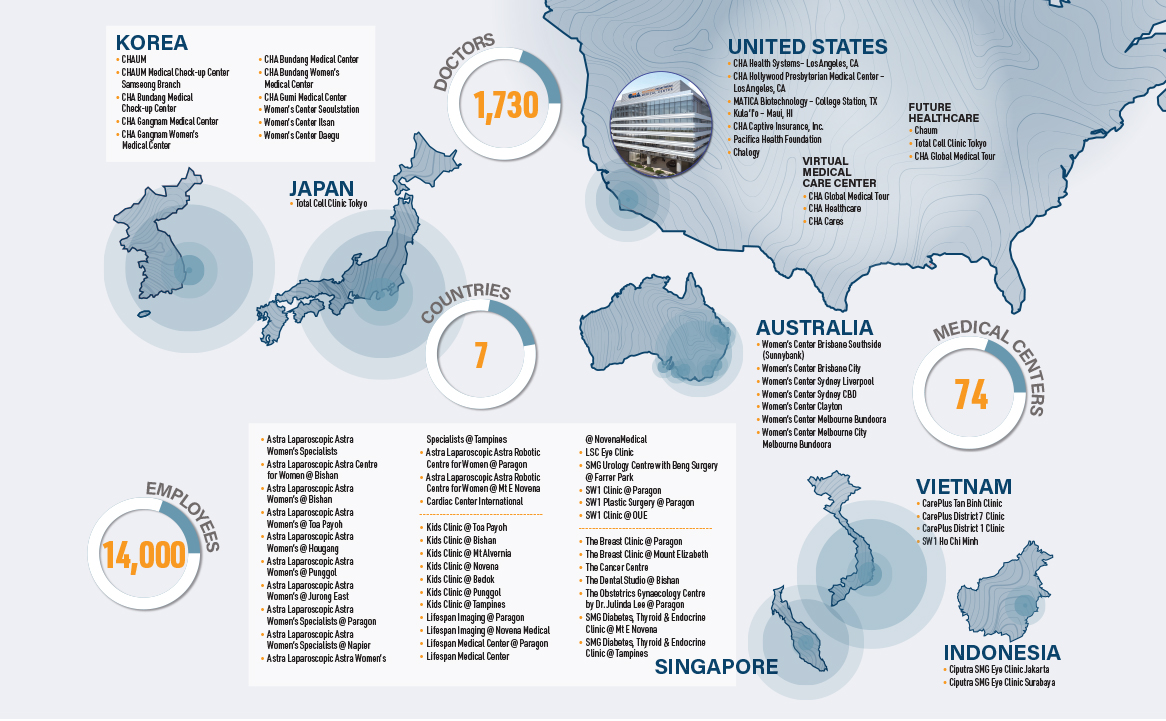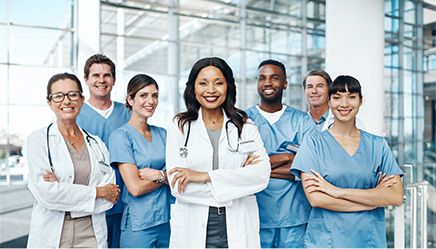 CAREERS AT CHA GLOBAL AFFILIATED NETWORK
CHA Bio Group is focused on building a better world filled with health and love, dedicated to treating incurable diseases. Our connection to hospitals, research centers, bio companies, and vast medical network is a competitive advantage to foster highly skilled talent for medical fields. With an expansive affiliate network across the globe, we offer opportunities for our healthcare professionals to learn about the global healthcare industry through immersive, hands-on experience at our affiliate network.
CHA HPMC – GLOBAL NETWORK CAREER PROGRAMS
CHA Global Ambassador: Our ambassador program offers CHA HPMC healthcare professionals an opportunity to visit and learn about our global network, exchange ideas with global peers by sharing experiences and knowledge, while building international relationship. As part of the program, our Global Ambassadors participate in a series of programs, projects, and events to learn about the latest healthcare innovation and build on their international experience. Learn about our Global Ambassador's experience.
Global Expert Program: This internship offers the next generation of nursing professionals' unique experience to work in international hospitals while being mentored by top, highly experienced healthcare teams. Interns get the opportunity to develop and strengthen their clinical skills at CHA HPMC while learning about global medical practices, gaining overseas experience, and making a difference in patient lives. Learn about our nursing internship experiences.
Clinical Observation and Rotation: Aspiring medical students receive life-changing, experiential opportunity to learn about the global healthcare systems and improve their knowledge, skills, and competency. As part of the internship experience, medical students from across the globe visit CHA HPMC to learn about latest healthcare practices, expand their skill set, develop confidence, and build a professional network to help advance their healthcare career. Learn about our student internship experiences.
OUR WORLD-CLASS FACILITIES
CHA Bio Group has many world-class, modern facilities with the latest technology which play a pivotal role in enhancing the quality and value of all that we do.