How to Reach Us
CHA Hollywood Presbyterian Medical Center is conveniently located on the corner of North Vermont Avenue and Fountain Avenue in Hollywood, California:
1300 North Vermont Avenue, Los Angeles, CA 90027
Click here for directions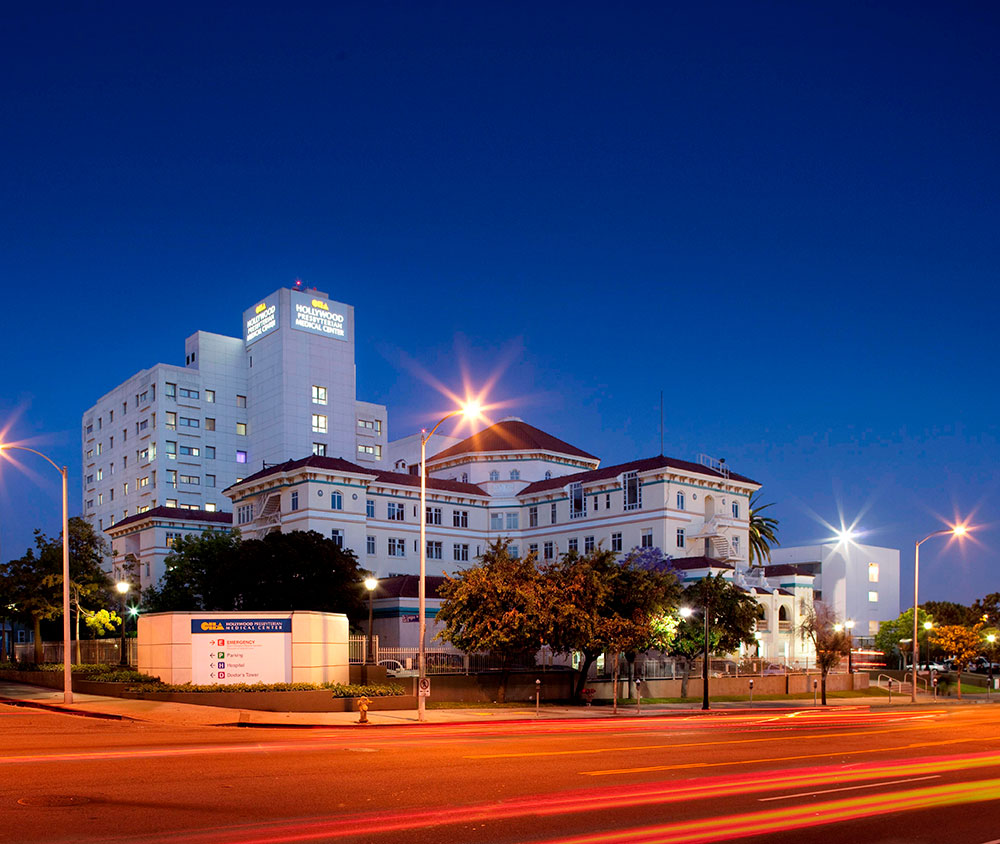 Send Us a Message
Please fill out the form below to send us an email.
Reach Us by Phone
To call a patient in their room,
please call 213.413.3000 for Operator assistance
Main Number: 213-413-3000

Admitting: 323-913-4950

Bellman Services: 213-413-3000, ext. 5001

Business Office: 323-913-4970

Cashier: 213-413-3000, ext. 6258

Case Management: 323-913-4888

Chaplain: 323-913-4863

Chalet: 213.413.3000, ext. 4870

Concierge Services: 213-413-3000, ext. 4315

Dietary Services: 323-913-4995

Emergency Department: 323-913-4892
Interpretation Services
Spanish: 213-413-3000, ext. 3152
Armenian: 213-413-3000, ext. 5124


Korean: 213-413-3000, ext. 5130, Or ext. 3322

Marketing/Public Relations: 323.906.6064

Medical Records: 323-913-4960

Outpatient Registration: 323-913-4950

Patient Relations: 323-913-4949

Pharmacy

(Outpatient): 

323-913-4989

Radiology: 323-913-4860

Sign Language Interpretation: 888-930-7776

Social Services: 213-413-3000 (Ask Operator for Assistance)

Volunteer Services: 323-913-4398
Find a Physician
For a free referral to one of our exceptional physicians, please call Find a Physician at 888.522.3455. You can also search online. Ready to get started?