Chalet: Sub Acute Long Term Care Unit
There are times when going home after a hospital stay is not safe, and more care is needed than can be provided at home.
Chalet, CHA Hollywood Presbyterian Medical Center's long term care unit, offers a level of care known as sub-acute care.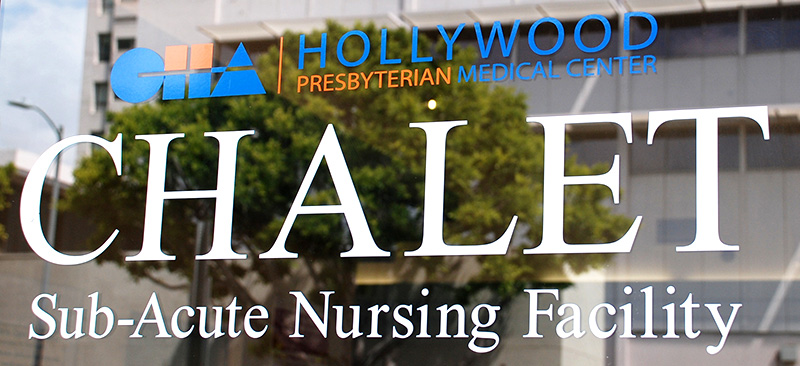 Chalet works with patients to help them achieve their highest practicable level of well-being.
Conveniently located across the street from the hospital, Chalet offers a variety of services, including 24 hour care by respiratory therapists, physical, occupational, and speech therapists. In addition, an on-staff activity coordinator provides recreational activities and sensory stimulation.
For more information about the Chalet,
please call 213.413.3000 ext. 4870
Other Services We Provide:
Find a Physician
For a free referral to one of our exceptional physicians, please call Find a Physician at 888.522.3455. You can also search online. Ready to get started?