CHA Hollywood Presbyterian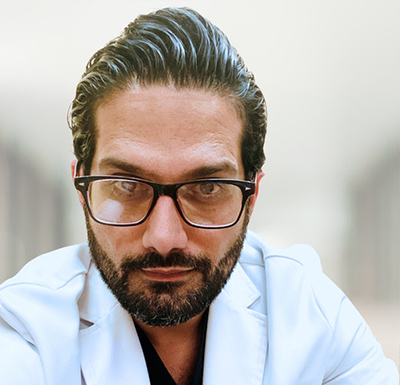 Dr. PJ Benyamini
General Surgeon

Dr. PJ Benyamini, MD is an active staff surgeon at CHA Hollywood Presbyterian Medical Center (CHA HPMC). Dr. Benyamini is a board-certified surgeon who specializes in Acute Care Surgery, Minimally Invasive Laparoscopic and Robotic surgery, General Surgery, and Continent Ileostomy Surgery. He has participated in multiple presentations and publications of journal articles over the years and is well recognized within the community.
Dr. Benyamini is a Los Angeles native who attended Beverly Hills High School and continued on his journey into Medicine. He received his Bachelor of Science degree with Honors from the University of California, Irvine before attending St. George's University School of Medicine. Following graduation, he completed his Surgery Residency training at the University of Hawaii in Honolulu, Hawaii.
Dr. Benyamini has been involved with Surgical Quality programs and has been trained to become a national leader in patient safety and quality. He is currently the Chair of the Quality, Performance, and Improvement committee and an active Medical Executive Committee Member at CHA HPMC.