About Us
Hollywood Presbyterian Neuroscience Institute (HPNI) is dedicated to providing advanced neurological treatment in a compassionate and caring environment.
Areas of Expertise
Our comprehensive and innovative treatment plans are personalized to meet the specific needs of each patient.
Benign Brain Conditions
Dermoid and Epidermoid Cysts
Arachnoid Cysts
Rathke's Cleft Cysts
Colloid Cysts
CSF Rhinorrhea/Otorrhea
Chiari Malformation
Intractable Meniere's Disease
Fibrous Dysplasia
Brain Tumors (Benign & Skull Base Tumors)
Meningiomas
Schwannomas (bestibular/acoustic, trigeminal, glossopharyngeal)
Pituitary Adenomas
Carniopharyngiomas
Glomus Jugular Tumors
Hemanfioblastomas
Pinealomas & Other Pineal Region Tumors
Esthesioneuroblastomas
Sinonasal Carcinomas
Orbital Tumors (hemangiomas, meningiomas)
Brain Tumors (Benign & Malignant Tumors)
Glioblastoma Multiforme (GBM)
Astrocytomas
Oligodendrogliomas
Ependymoas
Mixed Gliomas
Primitive Neuroectodermal Tumors (medulloblastomas, neuroblastomas)
Lymphomas
Metastatic Tumors
Pain Disorders
Trigeminal Neuralgia
Glossopharyngeal Neuralgia
Occipital Neuralgia
Geniculate Neuralgia
Spinal Disorders
Cervical /Thoracic/Lumbar Disc Herniation
Cervical Myelopathy
Cervical/Lumbar Radiculopathy
Complex Spinal Reconstruction
Degenerative Diseases (spondylosis, spondylolisthesis, stenosis)
Spinal Injury
General and Complex Spinal Disorders
Syringomyelia
Tumors (meningiomas, schwannomas, chordomas, metastatic tumors, gliomas, ependymomas, hemangioblastomas)
Spinal Arteriovenous Malformations
Cerebrovascular Disorders
Cerebral Aneurysms
Arteriovenous Malformations (AVM)
Cavernous Malformations
Intracerebral Hemorrhage
Subarachnoid Hemorrhage
Venous Malformations
Peripheral Nerve Disorders
Adult Hydrocephalus Disorders
Normal Pressure Hydrocephalus
Obstructive/Communicating Hydrocephalus
Pseudotumor Cerebri
Trauma
Skull Fractures
Acute Subdural Hematoma
Cerebral Contusion and Intracerebral Hematoma
Chronic Subdural Hematoma
Epidural Hematoma
Spinal Fractures/Dislocations/Spinal Cord Injuries
Stroke Care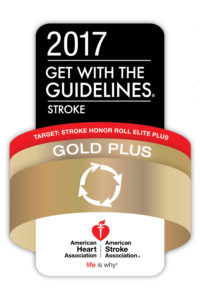 CHA Hollywood Presbyterian Medical Center has earned the Get With The Guidelines® – Stroke Gold Plus Quality Achievement Award and also qualified for recognition on the Target: Stroke Elite Plus Honor Roll. This award recognizes our hospital's commitment and success in implementing a high standard of stroke care by ensuring that our stroke patients receive treatment that meets nationally accepted, evidence-based standards and recommendations.
Our hospital earned the award by meeting specific quality achievement measures for the diagnosis and treatment of stroke patients at a set level for a designated period. These quality measures are designed to help hospital teams follow the most up-to-date, evidence-based guidelines with the goal of speeding recovery and reducing death and disability for stroke patients.
Other Services We Provide:
Find a Physician
For a free referral to one of our exceptional physicians, please call Find a Physician at 888.522.3455. You can also search online.  Ready to get started?